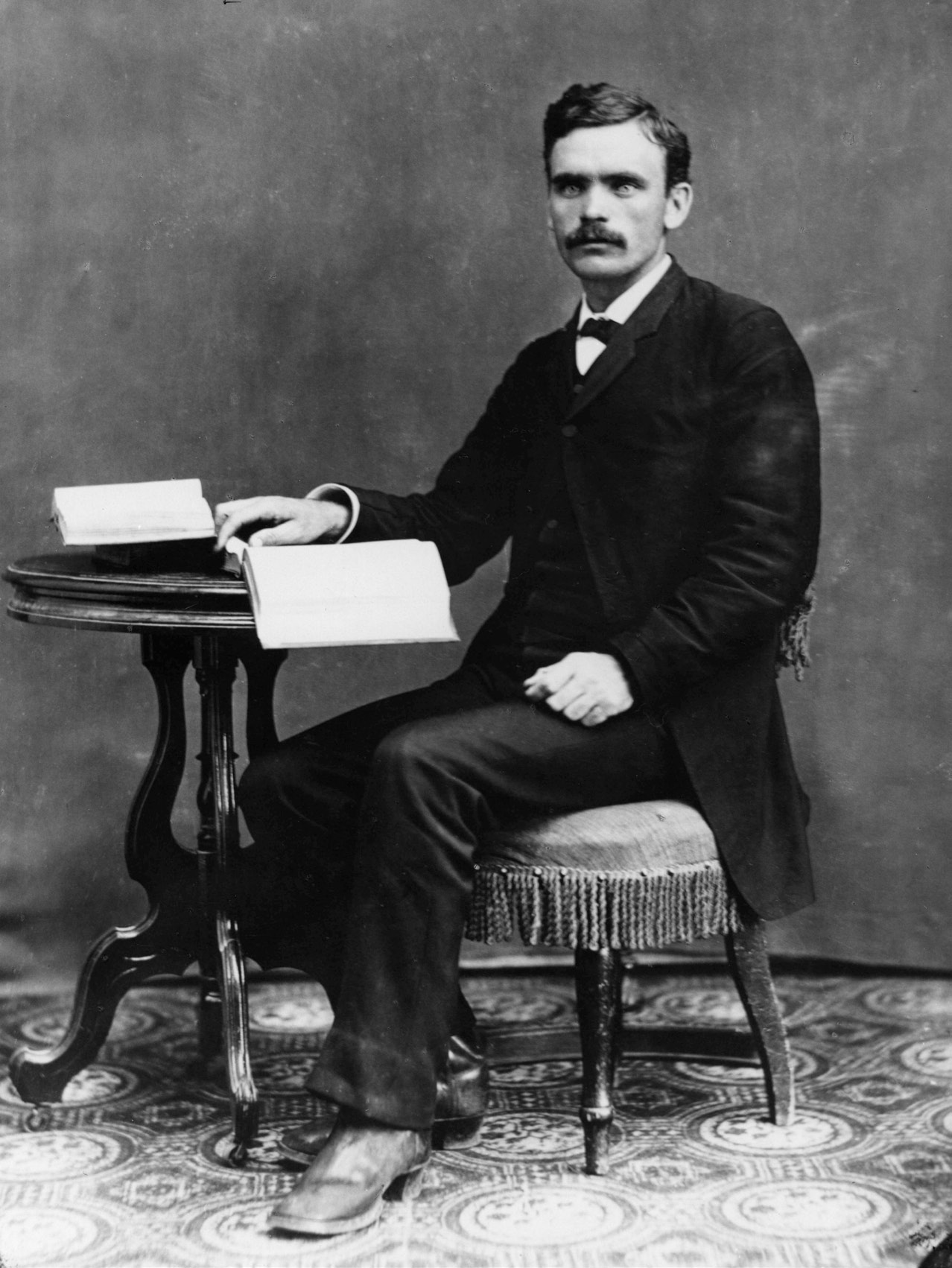 Did B. H. Roberts lose his testimony later in life?
No, probably not. Up until his deathbed, B. H. Roberts[BIO] consistently affirmed his belief in the gospel, the Church, and the Book of Mormon.[13]
Why do people think that he may have lost his testimony?
Probably because in the 1920s, Roberts drafted three different reports about problems with the Book of Mormon.[14] These reports engaged Book of Mormon truth claims critically and candidly[15] and were written for internal use within the Church.[16] If taken out of context,[17] they could appear to be the work of an "anti-Mormon."[18]
A journal entry from Wesley P. Lloyd[BIO] also indicates that towards the end of Roberts's life Roberts felt the Book of Mormon was difficult to defend and the Doctrine & Covenants was stronger evidence for the restored gospel.[19]
Some have interpreted this as evidence that Roberts may have lost his testimony of the Book of Mormon.[20]
So what was the context in which he wrote these manuscripts?
Roberts was a passionate defender of the faith.[21] Apostle James Talmage asked him to respond to a list of questions about the Book of Mormon from a man named "Mr. Couch"[BIO] from Washington, D.C.[22] This assignment led Roberts into a deep investigation to find answers and explore possible weaknesses in the Book of Mormon.[23] He presented his work to the First Presidency and the Twelve.[24]
What did the Prophet and Quorum of the Twelve think about B. H. Roberts's research?
They seemed willing to listen, but they were not as receptive as Roberts would have liked.[25] After Roberts presented his findings, President Heber J. Grant[BIO] and the Quorum of the Twelve reportedly bore their testimonies of the truthfulness of the Book of Mormon and were uninterested in intellectual discussion.[26]
What reasons are there to believe that he didn't lose his testimony after doing all this research on the Book of Mormon?
There are two primary reasons. First, Roberts wrote a cover letter to his research that explained that he was playing devil's advocate[27] and he actually believed in the Book of Mormon despite these problems.[28] Second, until his death in 1933, Roberts repeatedly stated and wrote that he believed in the historicity of the Book of Mormon,[29] the divine mission of Joseph Smith,[BIO][30] and in the Church.[31]
Did he ever specifically say he no longer believed in the Book of Mormon or the Church?
No. Roberts wrote thousands of pages of text about the Restored Gospel[32] and gave many talks and speeches[33] in the years following his Book of Mormon research, all in support of the faith. There is no record of him ever indicating that his research was anything more than an intellectual exercise to help defend the faith.
But is it possible that Roberts developed a more "nuanced" understanding of the Book of Mormon where he believed it was inspired, but it wasn't literally a historical record?
Possibly, but probably not. Even after he wrote the manuscript critical of the Book of Mormon, Roberts repeatedly referred to the book as being of ancient origin.[34]
Related Question
Did Joseph Smith find an ancient Lamanite skeleton in Illinois?
Read more in Zelph the Lamanite
What did his research conclude?
That there were problems with the Book of Mormon related to linguistics,[35] Indigenous peoples migrations,[36] metallurgy,[37] horses,[38] etc. when examined in the context of the available data and scientific consensus of the time (circa 1920).[39] He also noted issues related to the similarities between Ethan Smith's[BIO] View of the Hebrews and the Book of Mormon.[40]
Do these serious problems still exist today?
Not so much. Given almost a century of scholarship, Roberts's arguments now appear to be relatively naive. Book of Mormon scholars and apologists have largely accounted for the issues that Roberts noted with varying degrees of evidence.[41] It's likely that Roberts would have been satisfied with these explanations.
What has changed in the last 100 years that gives us better answers than Roberts had?
Primarily new archaeological discoveries and more research from secular scholars into language and texts, as outlined in the chart.
Couch's Book of Mormon Concerns[42]

(condensed and paraphrased)

Scholarly Advancements since 1928

Linguistic studies divide the Native American languages into five distinct linguistic groups. Lehi and his descendants could not have been responsible for this division of languages in such a short time.

Latter-day Saint scholars (and the Church) have rejected the premise that Lehi is the primary ancestor of the Native Americans.[43] There have also been studies on the relationship between Old World and New World languages.[44]

Horses are present in the Book of Mormon, yet Historical and paleontological data shows that the horse was not in America at the time of the Book of Mormon.

Researchers haven't found strong evidence of horses in pre-Columbian Americas yet, though the most recent DNA analysis indicates that horses were in North American about 3000 BC.[45]

There have been other advances in this area including some archaeological evidence[46] and translation explanations.[47]

Nephi claimed to have a bow made of steel, but steel did not exist in 600 BC.

Biblical archaeologists have discovered steel in the Middle East as far back as the eleventh century BC.[48]

The scimiter is a curved sword that did not exist until the middle ages, long after the time of the Book of Mormon.

Many non-Latter-day Saint scholars (Fretz, Abernathy, Krijgsman, etc.) have identified curved swords as pre-exilic Israel and Egypt.[49]

Silk is present in the Book of Mormon, but silk was not present in American in pre-Colombian times.

Bishop Diego de Landa and Francesco Saverio Clavigero both refer to pre-Colombian "silk" in Mesoamerica as identified by Spanish Conquistadors.[50]
Joe


"

B. H. Roberts also wrote extensively in defense of the Book of Mormon, as well

"
Read More Difficult Questions