Does the Book of Mormon teach that polygamy is instituted by God to "raise up seed"?
Yes. Jacob 2 states, "For if I will, saith the Lord of Hosts, raise up seed unto me, I will command my people."[1]
Did polygamy actually increase the population in Utah more than it would have otherwise?
Yes, probably. Studies have shown that societies where a man can have more than one wife tend to have many more children than other societies,[2] and Latter-day Saints had a lot of children relative to the rest of the U.S. at the time, particularly while polygamy was practiced.[3]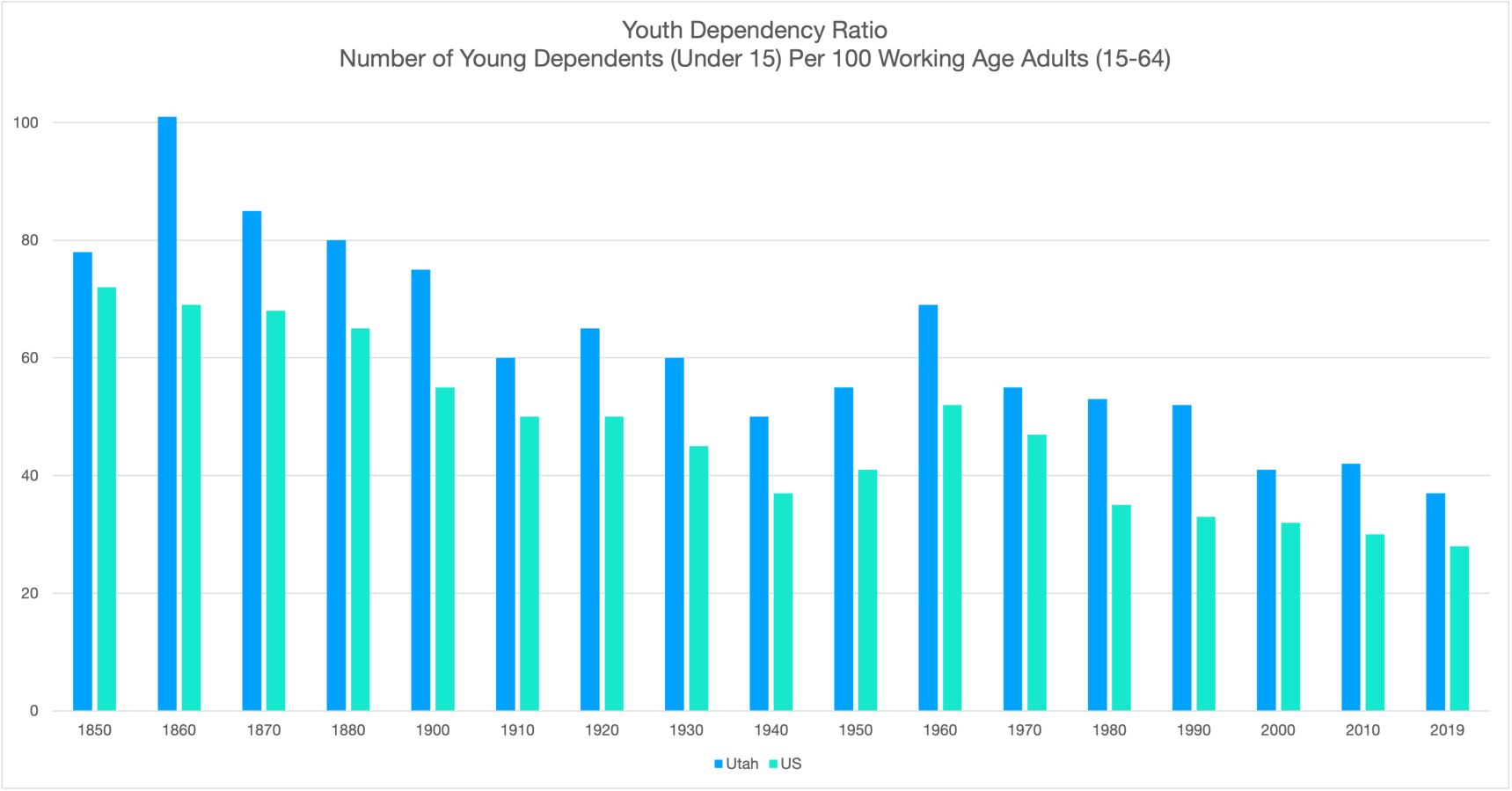 But isn't it true that plural wives have fewer children than non-plural wives?
Yes individually, but overall, no. Latter-day Saint plural wives, (and plural wives in other societies[5]) generally had fewer children than their non-plural wife counterparts.[6] However, polygamy leads to fewer unmarried women,[7] which increases the number of children born overall.[8]
So if non-plural wives have more children than plural wives, wouldn't the population have increased even more if polygamy wasn't practiced?
Probably not. Without polygamy, the marriage rate would probably have been lower.[9] Several early Church sources suggested that there were more women than men in the early Church and that polygamy helped provide homes and spouses for these women.[10]
Why would the marriage rate be lower without polygamy? Was there a disparity between men and women in Utah at the time?
Possibly, it's unclear. There wasn't a significant disparity between men and women at the time.[11] Some research has indicated that women were more religious than men at the time as a possible reason for polygamy.[12]
Stephen


"

I tend to think that the "raise up seed" concept is couched somewhere in the Abrahamic Covenant. All "seed" is ultimately God's seed. But, for some reason "seed unto myself" is different. Perhaps it's a way that God fulfills His Covenant more than increasing a certain population?

"
Read More Difficult Questions